COMPARE FINISH OPTIONS
Pre-finished Panels Save You Time and Money
States was the first in the industry to introduce pre-finished hardwood panels featuring its NOVA® line of UV-cured coatings.
NOVA pre-finished panels are ready to be used without requiring any additional surface treatment. This saves time, lowers costs and ensures a consistent, durable finish that brings out the natural warmth and beauty of real wood grain surfaces.
Choose the right NOVA product for your next project
---
NOVA
The original, UV-cured flatline finish that changed the industry!
NOVA SI
Infused with silver ions to provide an anti-microbial finish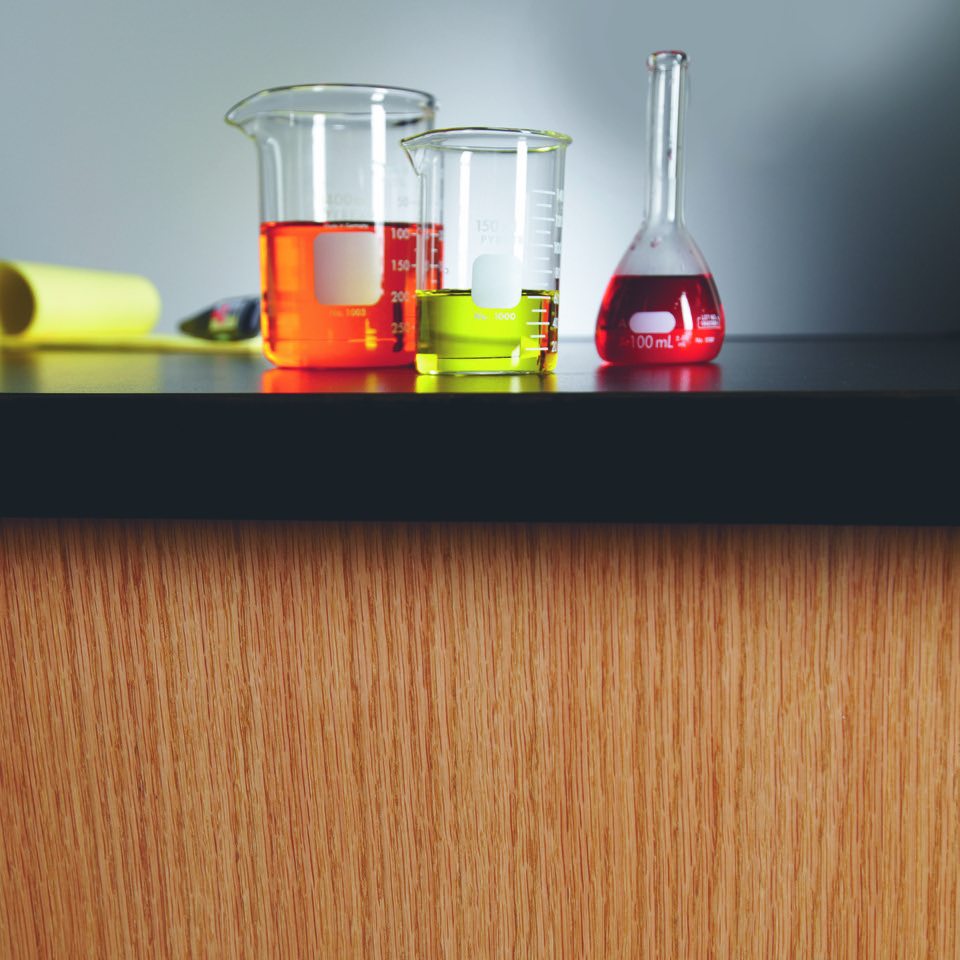 NOVA LAB
Chemical-resistant and SEFA certified for laboratory use
Custom Colors
We can precisely match just about any color you need
Easy as 1-2-3
1. Finish type
2. Available products
3. Anti-microbial (optional)


Environmentally Friendly
---
UV Coatings: No VOCs
NOVA coatings are 100% solid epoxy acrylate. They emit no volatile organic compounds in manufacture or in use. There is virtually no waste created in the flatline finishing process. UV-cured coatings are extremely durable, showing no effects from solvents or household chemicals. Overspray from other finish operations can be wiped from NOVA surfaces with acetone. NOVA panels meet LEED IEQ Credit 4.2 Low Emitting Materials. No-added-formaldehyde and FSC® Certified constructions are available.
Unmatched Beauty and Durability
---
NOVA
With NOVA you can choose pre-finished options tailored to your exact specifications. Choose from clear, translucent, opaque and printed finishes. Gloss levels include satin, medium, high or custom. Precise custom color matching is also available.
NOVA SI
NOVA SI brings together the beauty of natural, eco-friendly hardwood with the science of antimicrobial silver ions to reduce the risk of infection from E. coli, staph and other environmental pathogens.
NOVA SI is infused with inorganic silver ions, which are proven to inhibit microbes, pathogens and bacteria. The silver ions permeate the wood finish to create a self-decontaminating coating. In the presence of moisture, silver ions are released, disrupting cellular respiration and preventing the spread of bacterial contaminants. It works naturally and continuously, making it ideal for protecting patients, students, customers and families from the unseen hazards covering the surfaces we touch every day.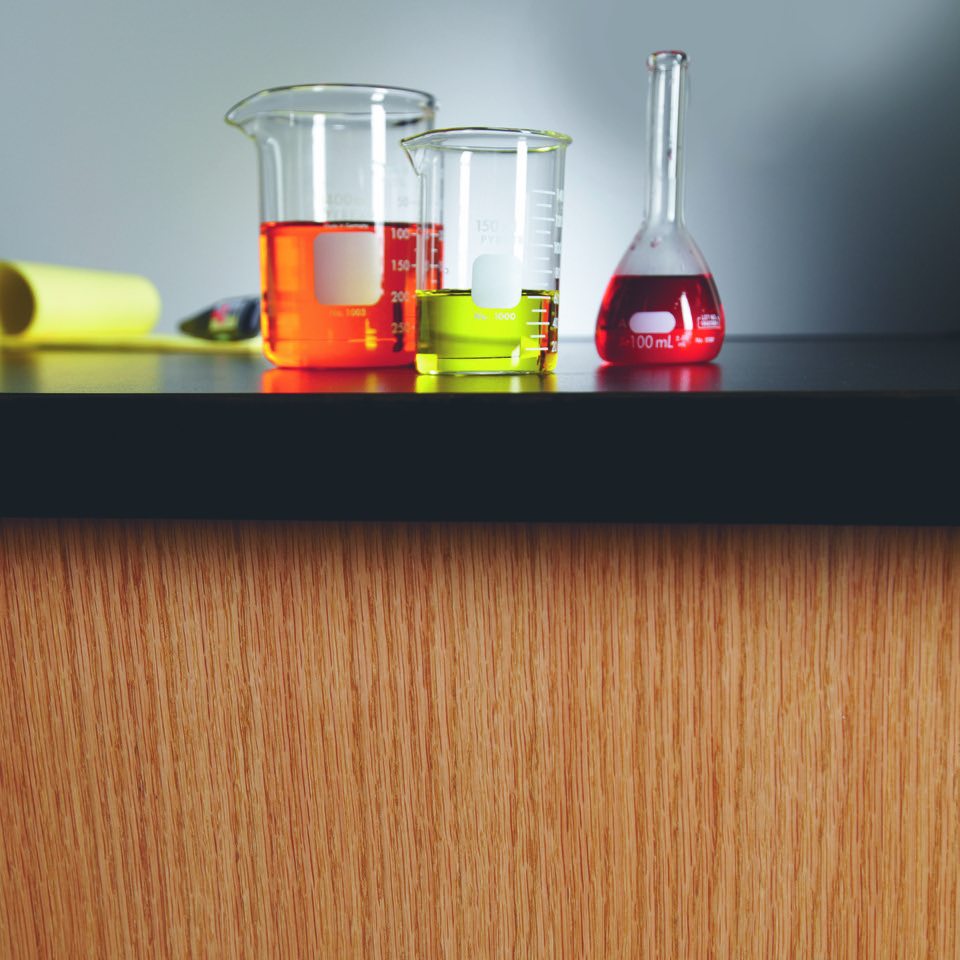 NOVA LAB
States NOVA LAB panels are specifically formulated for applications requiring enhanced chemical resistance. These panels provide laboratory casework manufacturers with the advantage of pre-finished hardwood in domestic and imported veneer species on a choice of substrates. No-added-formaldehyde and FSC® Certified constructions are available. NOVA LAB panels comply with the Scientific Equipment and Furniture Association's 8.0 Cabinet Surface Finish Tests. These include the 8.1 Chemical Spot Test, 8.2 Hot Water Test and 8.3 Impact Test.
Custom Colors
Don't see what you are looking for? Don't worry…States' experts can match just about any color on most species of veneer. With a state-of-the-art laboratory, the technicians at States can create the exact color you need to fit your project.
Outstanding Performance
---
The Architectural Woodwork Standards Performance Characteristics for Transparent Finishes ranks UV Curable Epoxy, Polyester or Urethanes highest of the thirteen finish types considered.
In addition to their unparalleled beauty, NOVA panels meet the finish performance standards specified by the Kitchen Cabinet Manufacturer's Association as outlined in ANSI/KCMA A161.1-2000, section 9.0.
ANSI/KCMA A161.1-2000, Section 9.0 Performance Standards
| | |
| --- | --- |
| Section 9.0 Performance Standards | Required Performance |
| 9.1 Shrinkage and Heat Resistance | No appreciable discoloration and no evidence of blistering, checks or other film failure |
| 9.2 Hot and Cold Check Resistance | No appreciable discoloration and no evidence of blistering, checks or other film failure |
| 9.3 Chemical Resistance | Vinegar, lemon, orange and grape juices, tomato catsup, coffee, olive oil, 100-proof alcohol, detergent and water (24 hours), and mustard (one hour) produce no appreciable discoloration, stain or whitening that will not disperse with ordinary polishing. |
Test conducted using NOVA clear finish on maple laminated to MDF substrate. Results may vary with species and substrate.
With NOVA, States offers more pre-finished options than any other manufacturer.